Quality
Quality Policy

Glad Evergreen's primary objective is to make products that meet or exceed the requirements and expectations of our customers. From the initial engineering phase to the release of the final product, Glad Evergreen uses our experience and knowledge to ensure there are no compromises on manufacturing quality. We actively pursue quality improvements through programs that enable each employee to do their job right. Our commitment to quality is made by all company employees and as such is an integral part of their responsibilities.

Resource Management

Glad Evergreen has quality standards designed to ensure that we fulfil product requirements. We perform repeated testing through prototyping till finished goods by quality measures and testing labs. With a combination of manufacturing equipment and a high level of human skill, Glad Evergreen is pursuing high-quality and high-precision manufacturing. Diverse use of raw materials, accessories and packaging is also recognized as other important factors bringing our products to optimal value.

Manufacturing Management

Results for each product development are tracked to support manufacturing. Particular quality check will be built accordingly to the result for special projects. Otherwise, regular quality criteria are in place in each phase of manufacturing. These criteria include consistency with golden sample in cosmetic appearance, function, proper parts and packaging, system and equipment maintenance. On a monthly basis, the effectiveness of quality criteria is reviewed and communicated to employees and third parties.

Satisfaction

Glad Evergreen strives to identify and realize requirements and expectations of customers to achieve full satisfaction and build mutually beneficial and sustainable relations. We are committed to comply with the promises made to our customers. We collect customer's feedback utilizing it in improvement of our products, service and operations. We recognize that permanent satisfaction of the customer can only be achieved when we continuously offer quality products and efficient service.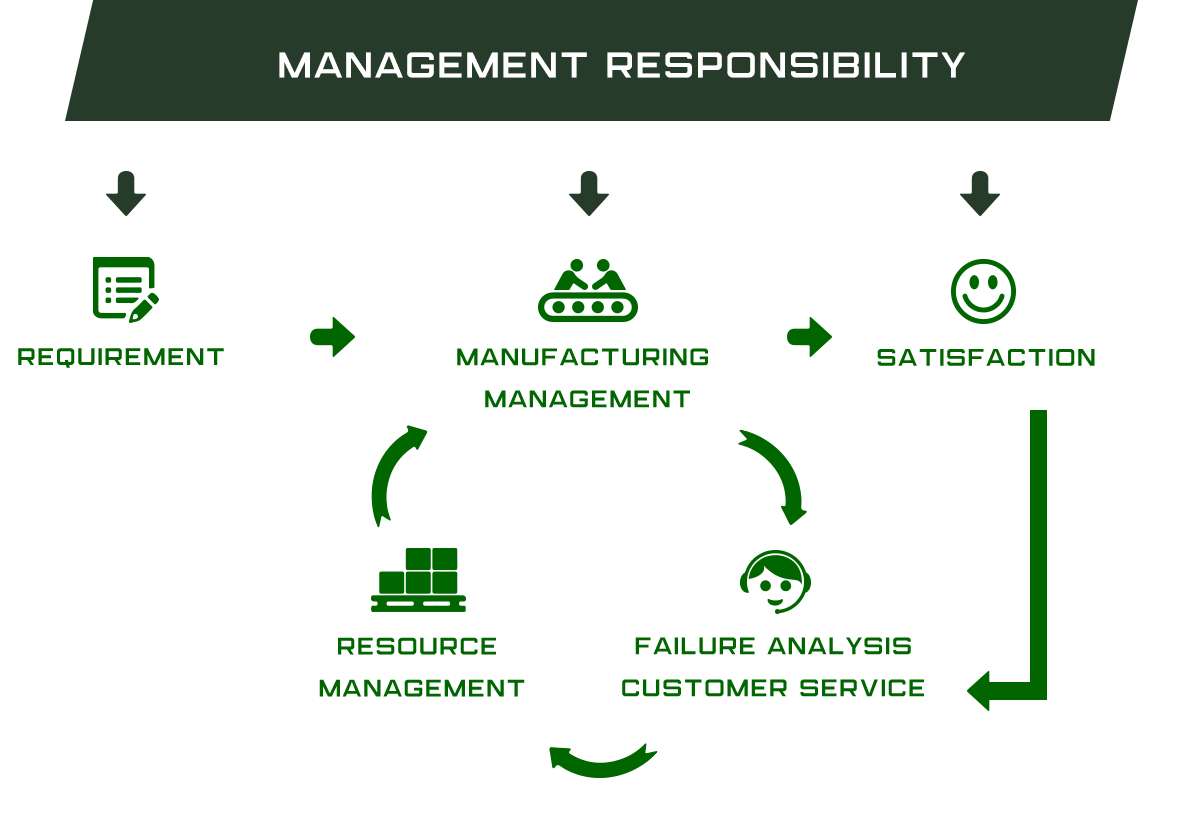 Measurement Tools

Rockwell Hardness Tester

Hardness of material is determined by indentation produced with constant pressure

Digital Microscope

Through high magnification lens, clearer resolution and 3D depth measurement, it is helpful to detect and judge the defect type.

Micrometer Caliper

Clamp to measure work piece, accuracy is better than the Vernier caliper.

Height Gauge

It is used to measure the height or vertical distance of small work pieces.

Electronic Tensiometer

It can be test with all kinds of products, such as pull force, pull strength, switch test, etc.

Microgenius 2D Optical
Measurement Instrument

Place test subjects on the platform to measure the angle, length and thickness of its contour accurately by projection