TYPES OF KNIVES-SURVIVAL KNIFE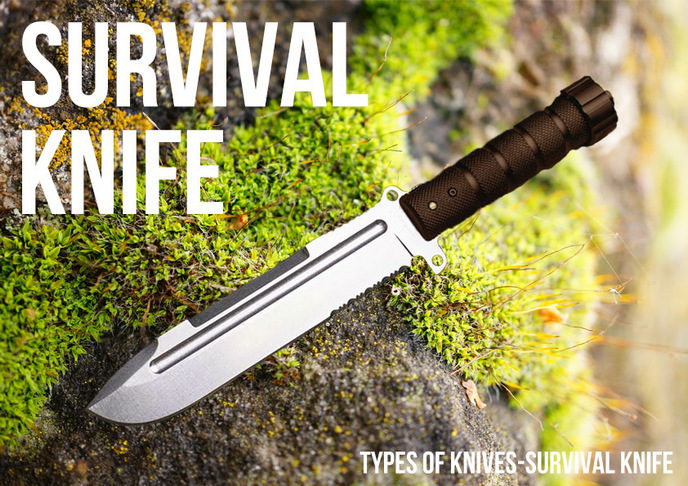 Knives are the earliest tools invented by mankind, and even now there are many different types for different uses. We all want one knife that can be handled for all situations is called One Tool Option. The technique requires"hardware" equipment with "software" skills. As a user, you need to improve your skills, while as a designer, you need to focus on the design of the hardware.
Survival Knife:
The Survival Knife is the most representative sample of the One Tool Option, as it is designed to deal with all situations whether it is in the field, the city, the jungle, the desert, or for daily uses. The survival knife is developed from a hunting knife and was widely used by the military during World War II.
The well-known Canadian survival expert, Mors Kochanski (1940-2019), once said,"The survival knife is a pry bar that works and functions really well. Moreover, it also sharps enough to cut things."
If you could choose the survival knives, they would include
Fall Tang Design
The length of the blade is 4~6" with a spear, drop, or clip point.
It should be well-made and comfortable in the hand.
In traditional thinking, survival knives generally have back teeth, and even have a hollow handle design. The design of the back teeth was originally used to saw the the surface of the aircraft, or saw grooves on the wood; while the hollow handle can be used to place simple survival equipment inside it. However, the design of the hollow handle will greatly reduce the strength of the knife, so it is gradually out of fashion.